Since the last blog entry (back in February) we've released several new keys for both ACT and SAT.
We appreciate you, our customers, who share these keys with us so we can update our database very soon after new keys become available. THANK YOU.
All new keys are accessible as system keys through your admin panel in OnlineScoreTracker.com. By default new system keys are inactive. To activate a key, click the pencil icon in the EDIT column, change the status to Active and then click SAVE.
The most recent addition is the key for CollegeBoard's SAT from Apr 2018.
Updates to User Interface
We've also tweaked various parts of the User Interface usually associated by a functional change. Most notably was a change to the Student List. You can now select students across multiple screens/searches. E.g. search for Jane Doe, select her; then search for Jonathan Smitty, select him. You now have 2 students selected and you can print bubble sheets for those two. The little counter next to the 'select all' box at the top of the list shows you how many students are selected.
A selection is easily cleared through the ACTION dropdown box.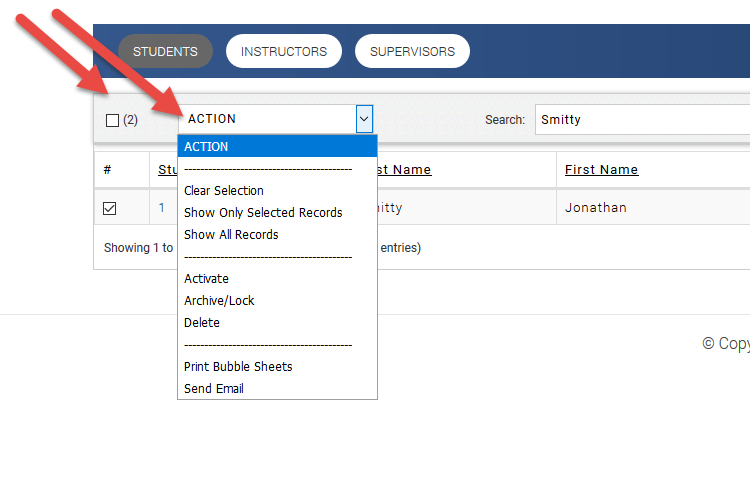 Aside from ACT and SAT/PSAT, all account holders can now also grade tests for SSAT, ISEE, HPST, LSAT. Our generic Test Form 105 is also available at no extra charge.
Coming in the next weeks is support for Subject SAT.
Thank you for your continue business.