You've probably had to close down your facility during this coronavirus outbreak and gone over to tutoring students online.
Using our Online Answer Sheets you can administer practice tests remotely.
Provide the student with a practice test, then ask them to log into their OnlineScoreTracker student portal and fill out their responses on an Online Answer Sheet.
Tests are graded immediately and the student report is available to the student through their student portal.
Here is how it works.
In the ADMIN PORTAL:

Select a student or, if you have organized your students into classes, select a class.
Select ONLINE TESTS.
Click on ADD and select the test(s) you want to assign to the student or to the students of the class.
After the test is added to your list of Online Tests, click on the blue test name to modify any of the settings.
In the STUDENT PORTAL:
The student(s) can now log into their Student Portal, click on TAKE A TEST, select the test type and then the test.

Each test section is started separately.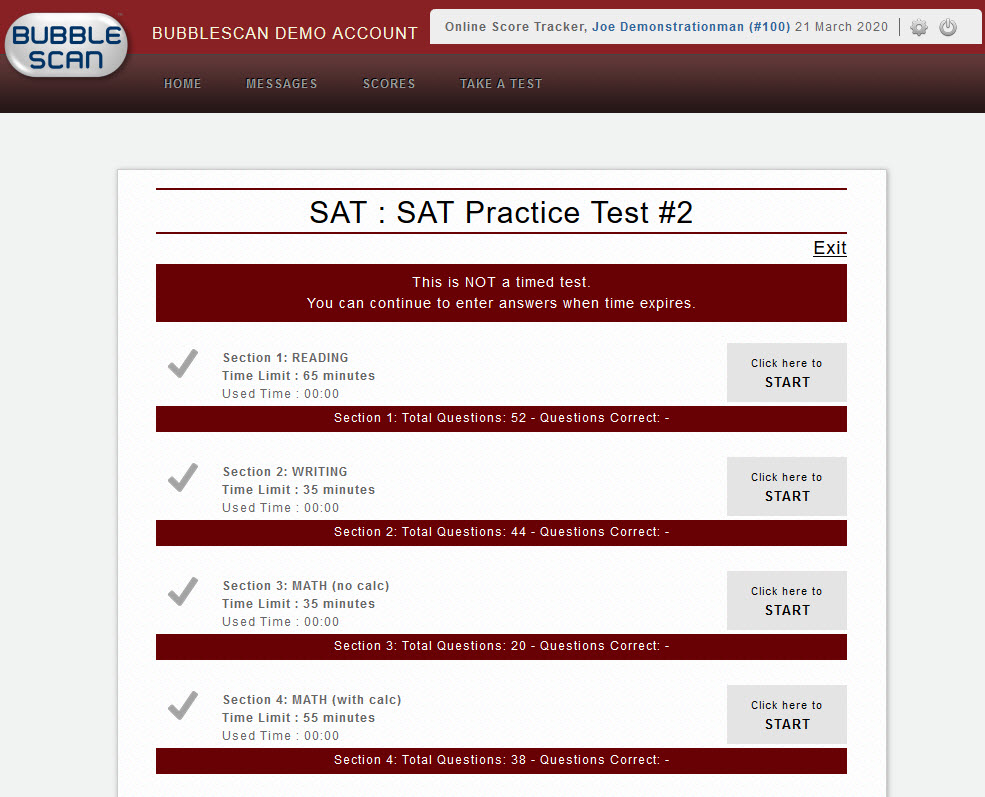 The student can choose to enter their responses by selecting radio buttons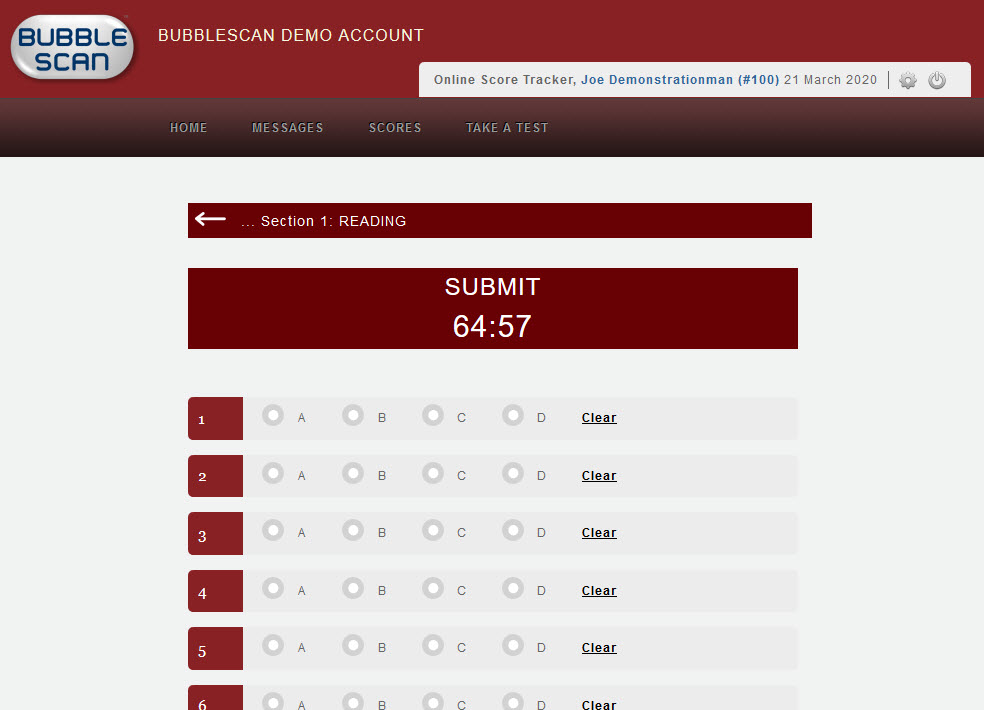 or by typing in letters.